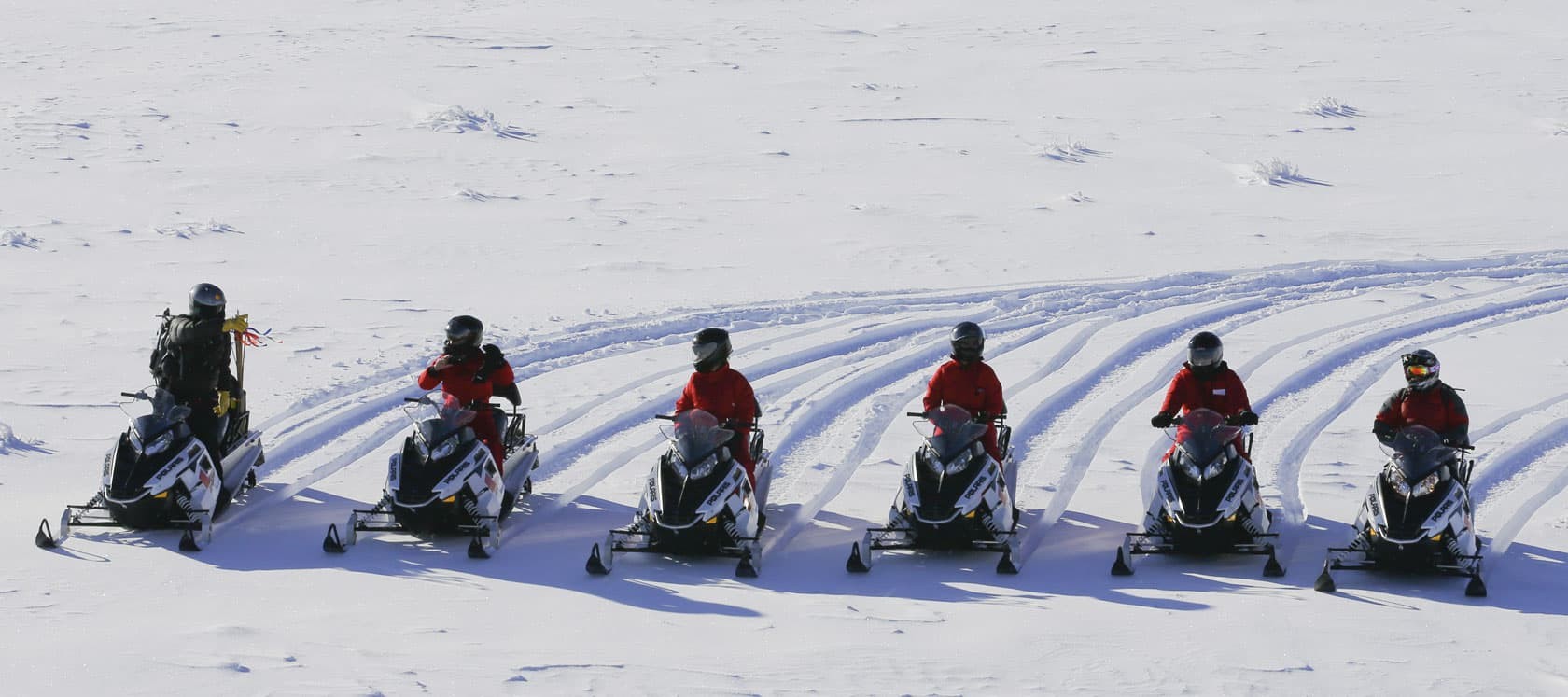 Terms & Conditions
Bookings
We strongly recommend that you make your bookings in advance and at the start of your Queenstown itinerary to ensure you are not disappointed. If we cannot fly to the snowmobiles base due to adverse weather, we can transfer your booking to an alternate time or day. Alternatively, if you would prefer, we will refund you in full. Agents will be advised if vouchered clients are canceled due to weather.
Cancellation Policy
If you cancel your reservation more than 24 hours from the departure time, a full refund will be made. Cancellations within 24 hours of the departure time will not be refunded.
Prices & Payments
All prices are quoted in New Zealand Dollars, are retail/gross and include 15% GST. All prices are subject to change without notice. We welcome New Zealand currency, foreign currency, agent vouchers and all major credit cards.
Children's Prices
Children aged 6 – 14 years are eligible for child rates. Children travel as pillion passengers on snowmobiles with an accompanying adult. You must be 15 years or older to operate your own snowmobile – proof of age is required and this is subject to ability and the guide's discretion. Passengers 18 years or younger must have a parent or legal guardian present to sign official documents on their behalf.
Minimum & Maximum Numbers
On all our snowmobiles tours, minimum numbers are four passengers unless otherwise stated. Individual bookings may be combined if necessary to achieve minimum numbers. We carry a maximum of six passengers per aircraft within Civil Aviation Authority restrictions. For aircraft weight and balance purposes, please advise at the time of booking individual passenger weights (in kilograms).
Booking Reconfirmations
Please call us on + 64 3 442 3000 at least 24 hours prior to departure for a weather check, to reconfirm booking details and to receive confirmation of departure time. This will allow for alternative flight arrangements to be made if weather conditions are unfavourable.
Please download our client waiver form here.
Dangerous Goods
Under New Zealand Civil Aviation Rules we are required to know if you will be carrying any Dangerous Goods with you. For more information on Dangerous Goods, please see the below chart or phone us on 0800 801 616.