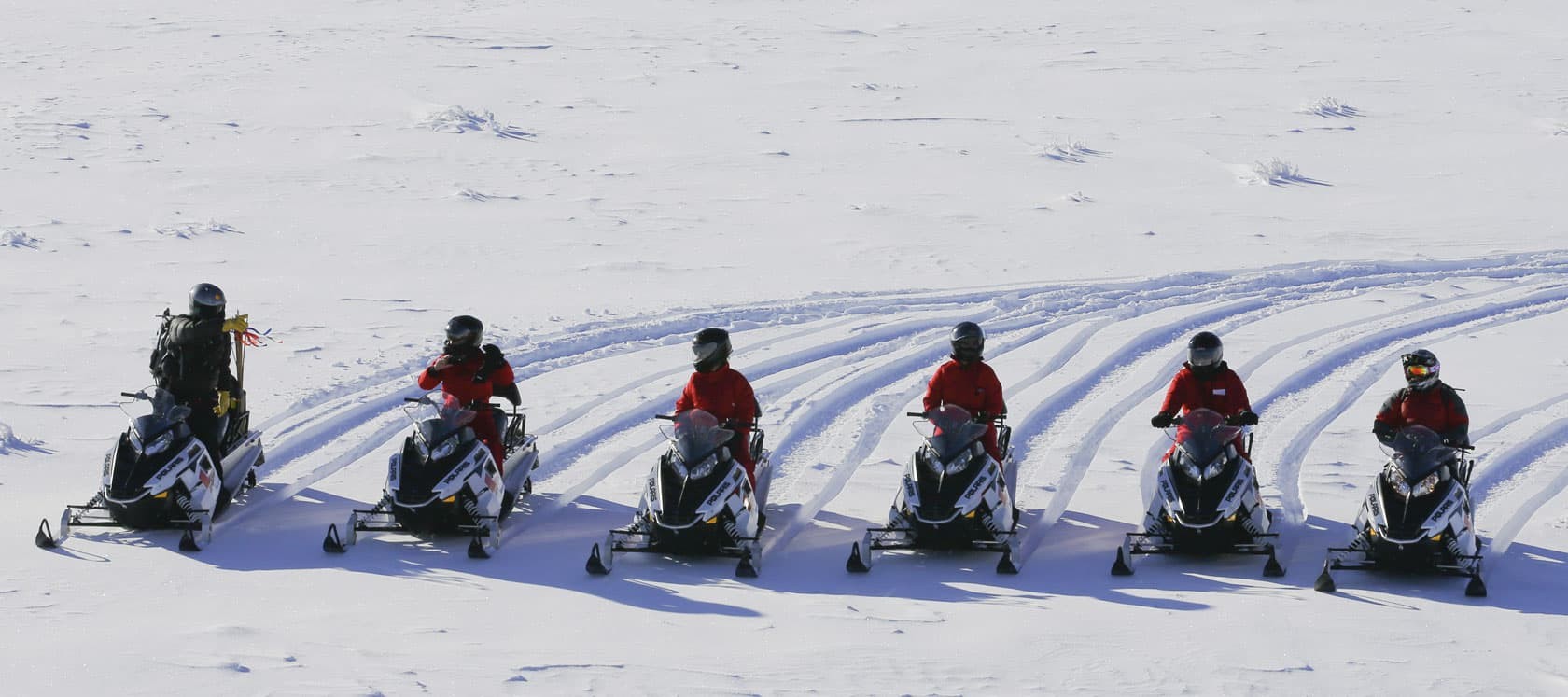 Terms & Conditions
Bookings
We strongly recommend that you make your Snowmobile bookings in advance and at the start of your Queenstown itinerary to ensure you are not disappointed. If we cannot fly due to adverse weather, we can try and transfer your booking to another day. Alternatively, if you prefer, we can refund you in full.
To make a booking please use our secure booking form by clicking the book now button placed throughout the site. Please note that your credit card details are required to make a booking however no charges will be processed until the day your flight departs.
Agents will be advised if vouchered clients are cancelled due to weather.
Reconfirmations
Please call us at least 24 hours prior to departure for a weather check, to reconfirm booking details and to receive confirmation of departure time. This will allow alternative flight arrangements to be made if weather conditions are unfavourable or if changes need to be made due to us not reaching our minimum numbers.

Calls from within NZ – toll free: 0800 801 616.
International calls: 0064 3 442 3016
Prices and Payments
All prices are quoted in New Zealand Dollars and include 15% Goods and Service Tax. All prices are subject to change without notice.
We welcome New Zealand currency, agent vouchers, Visa and Mastercard. Please note credit cards will incur a surcharge.
Children's Prices
The minimum child age is 6 years. Children aged between 6 – 14 years can ride as pillion passengers with an accompanying adult and are eligible for child rates. Child rates are calculated at 70% of the adult fare unless otherwise stated. 15 years and over are considered adults, and can operate their own snowmobile, subject to ability and the guide's discretion – proof of age is required.
Cancellation Policy
If you cancel your reservation more than 24 hours from the departure time, a full refund will be made. Cancellations or booking changes within 24 hours of the departure time will incur a 100% cancellation fee.
The away times (flight duration) specified in the flight tour itinerary are approximate and can be subject to weather conditions.
If the experience finishes early due to adverse weather or snow conditions, the following prices will apply depending on the completed duration.
If the flight proceeds but there is no snowmobiling - the cost per person is $495 per adult and $345 per child.
If the snowmobiling activity lasts less than 30 minutes - the cost per person is $800 per adult and $560 per child.
If the snowmobiling activity is more than 30 minutes - there will be no refund given.
Minimum Number
We require a minimum of four passengers to operate a trip. But you don't need to make a booking with four people, we will combine other passengers on your tour. In the event we don't reach minimum numbers we will contact you to arrange an alternative time.
Passenger Weights
The helicopter flight is subject to weight and balance restrictions. For this reason we require all individual passenger weights at the time of booking. Passengers will be weighed again upon check-in to ensure we have accurate weights of all passengers.
Please note that if the helicopter weight limitations are breached then your booking time may need to be changed.
Courtesy Coach
We are located at 35 Lucas Place, Frankton (near Queenstown Airport). We have plenty of free parking at the front of our hanger. If you do not have a vehicle and would like a complimentary pick up, we have select pick up locations in the Queenstown area – just let us know where you are staying at the time of booking, and we can advise the closest pick up point.
What To Bring
Queenstown Snowmobiles occurs in an alpine environment during the winter and early spring months. It can be very cold so dress warmly. We recommend woollen garments and layers. You will need:
a warm hat;
sunglasses for your flight but the helmets we provide when riding the snowmobiles have a sun visor;
your camera/go pro (drones are not permitted at all);
a day pack and a bottle of water are handy.
If you have your own ski/snowboarding clothing and/or snowboarding boots, it will be appropriate for the activity.
Dangerous Goods
Under New Zealand Civil Aviation Rules we are required to know if you will be carrying any Dangerous Goods with you. For more information on Dangerous Goods, please see the below chart or phone us on 0800 801 616.